Breastfeeding at Full Circle
Breastfeeding Classes
Learn more about all the clases and support groups avaiable from Breastfeeding at Full Circle:

Topics covered in this informative two-hour class: Anatomy of Breastfeeding, Getting the right latch, Sore nipples, Feeding cues, How to know when baby is getting enough, Pumping and storage of breast milk, Avoiding problems, Resources, support, and much more.
Monthly or every other month
Sign up for Breastfeeding 101


After being home with your newborn there are many mothers who will have to begin to think about going back to work. Breastfeeding at Full Circle offers a "Working & Breastfeeding" class. This class is two hours long and will focus on the detailed information on the "how to" work and continue to provide breast milk for your newborn. You will be with other women who will ask questions and have concerns about balancing work and infant feeding. We will go over collection and storage of human milk, pump schedules, how to talk to your child care provider, the federal law that protects your right to pump at work without discrimination, the gentle way to introduce a bottle for feeding and many more helpful tips to make the transition easier. The lists of dates for the classes are listed under the Class tab on the home page.
Monthly or every other month
Sign up for
Going Back to Work While Breastfeeding

Regina Camillieri, IBCLC, RLC, Facilitator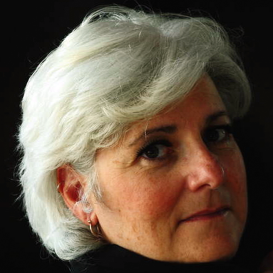 Regina has been an International Board Certified Lactation Consultant (IBCLC)for over a decade. Prior to that, she worked with children for several years in her role as a social worker. Regina was seeking a way to improve the lives of children. It became apparent that women were seeking more education on infant care and feeding. Personal and professional breastfeeding experiences motivated Regina to obtain a ...