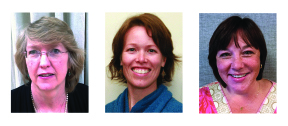 This informative, insightful, FREE seminar series is presented by our midwives.
Robin Bradley, CNM, MS;
Michelle Chiafulio, CNM, MS;
Kristin Walsh, CNM, MS;
October's theme:
How to Plan for a Positive Postpartum Period
Often in planning for the arrival of a new baby, birth plans and baby showers take precedence. Join the Full Circle midwives for ideas on how to set up practical and realistic support in the first month that will help enhance your transition to parenting and promote connection to your baby, partner and other children.
All women are welcome! You don't have to be a Full Circle patient to attend. The seminars are free, but registration is required. To reserve your space, or for further information, call Full Circle reception at 914-421-1500 ext.0.
Location, map and directions
Repeating classes are held at:
Full Circle Women's Health
450 Mamaroneck Ave. Suite 414
Harrison, NY 10528
(914) 421-1500
View our directions
View on Google Maps