Mental Health
Psychotherapy
Lauren Safran, LCSW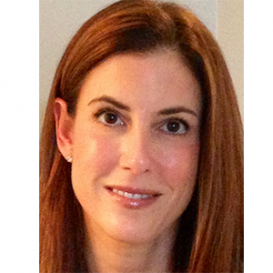 Lauren Safran is a licensed clinical social worker specializing in the treatment of women dealing with the challenges of motherhood.
This significant life transition can greatly impact a woman and her family, Infertility, depression during pregnancy and postpartum mood disorders are some of the many obstacles to a positive family experience. Ms. Safran provides support for Mom and family, and assures women that they are not alone and they will recover. Ms. Safran graduated with honors in psychology from George Washington University in Washington, DC. and received her graduat degree from Columbia University. She is trained in Postpartum Assessment, Treatment and Advanced Clinical Practice through Karen Kleiman of the Postpartum Stress Center of Philadelphia. Additionally, she received training through Postpartum Support International, where she has been a New York State Coordinator for 8 years. Prior experience includes medical social work at Mount Sinai Hospital in Manhattan and geriatric case management. Learn more>>
Miki Hara, LCSW
Miki Hara is a licensed clinical social worker specializing in the treatment of trauma, depression and anxiety. She works with sexual abuse survivors and birth trauma survivors (unplanned medical intervention, emergency C-section, etc.) Often survivors live with a sense of guilt and shame, and these emotional experiences often lead to depression and anxiety. Miki's holistic therapy combines her knowledge of evidence-based treatment for trauma, mindfulness and yoga. She believes it is important to heal through our bodies, because traumatic experiences are not only in our cognition, but more so in our bodies.
Miki has over ten years of experience in psychotherapy and received training in evidence-based treatment protocols such as Dialectical Behavior Therapy, Cognitive Behavior Therapy, EMDR and Parent Management Training.
She works with individuals of all ages, families, couples and groups.